Restaurants in Fort Collins, Colorado
Stay in an affordable hotel room at Quality Inn & Suites University Fort Collins and take advantage of being close to the best cuisine and restaurants in Fort Collins, Colorado. Whether you are looking for a grocery store to stock your in-room fridge and grab some microwaveable snacks or are in search of a sit-down restaurant suitable for the whole family, there are versatile options located conveniently nearby.
With our hotel as your base, benefit from convenient access to the best places to eat in Fort Collins. Guests thoroughly enjoy the proximity between our location and Fort Collins' Olive Garden, located just across the street. You will also relish the convenience of the nearby Safeway which, apart from organics and various grocery goods, has a deli and bakery offering freshly baked goods and grab n' go items.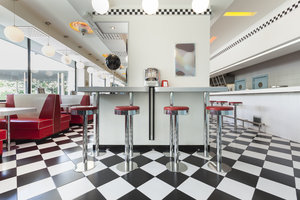 Diners, Drive-Ins, and Dives
Colorado is filled with spectacular cuisine to indulge in. When you stay with us you will be in prime location to visit either of the two renowned restaurants in Fort Collins that have been featured on the show, Diners, Drive-Ins, and Dives!
415 Restaurant serves up a famous blend of American classics with new age twists, while The Lodge Sasquatch Kitchen's menu offers a fantastic selection of a typical hunting or fishing lodge.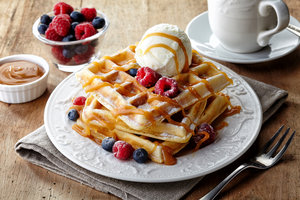 Early Eats
Breakfast is served daily in our hotel at no charge. Our complimentary breakfast boasts hot items like eggs, meats, and of course, bottomless coffee!
For other breakfast restaurants in Fort Collins Village Inn, IHOP, and The Egg & I Restaurants are all within walking distance of the hotel, offering you diverse breakfast options. For a quick coffee stop or a snack, you'll also find Starbucks near our hotel.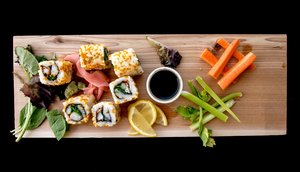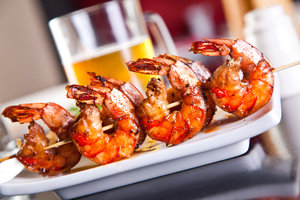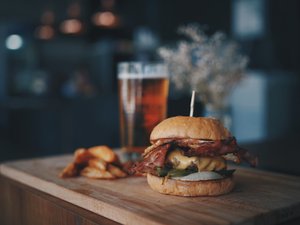 More Indulgent Flavors
Fort Collins is full of wonderful dining choices, explore even more local favorites:
Choose to make Quality Inn & Suites your home base in Colorado and taste your way through the diverse restaurants in Fort Collins, Colorado from our convenient location.