Affordable Hotel near Old Town, Fort Collins
Discover historic Old Town, Fort Collins from the comfort of Quality Inn & Suites' accommodations. Old Town is a unique, character-filled area of Fort Collins that is full of national and local historic elements. The district was placed on the National Register of Historic Places in 1978 and named a Preserve America city by the White House in 2005, making it very well-preserved. Stay at our hotel near Old Town, Fort Collins and discover the many wonders it has in store. The area includes 28 historical buildings to visit that ooze bygone charm and antiquity. Among these are the Armstrong Hotel, a restored landmark with a stunning Art Deco elegance.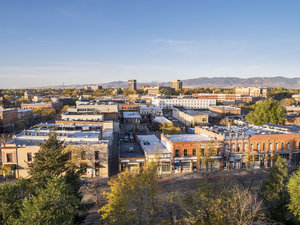 Tours
Begin your day with a complimentary hot breakfast at our hotel near Old Town, Fort Collins, CO. From there, choose to go on foot, armed with the comprehensive Historic Explorations Map, via car, or on the only remaining original trolley car in the area, Birney Car Trolley, which runs between City Park and downtown. You can also take a guided heritage tour. Choose to explore the history of Annie the Railroad Dog or take a spooky ghost tour for a glimpse of the paranormal activity afoot in Old Town. On a monthly basis, the area organizes a Gallery Walk and a Foodie Walk that prove to be great ways to see the area and meet the locals!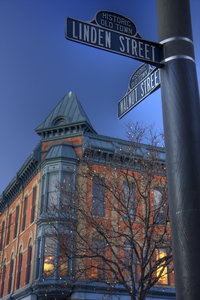 Dining & Nightlife
Disneyland's Main Street USA was modeled after downtown Fort Collins. Disneyland drew inspiration from Old Town's quaint, community feel with one-of-a-kind boutiques, antique shops, confectionaries, and cafes.
Our hotel in Old Town Fort Collins, CO offers you convenient access to the area's vibrant craft beer scene, trendy bars, and versatile eateries. The newly renovated Old Town Square offers a particularly fun atmosphere and is a great place to gather for a summer concert, enjoy ice cream with the whole family, participate in a seasonal event, or to people watch from the patio.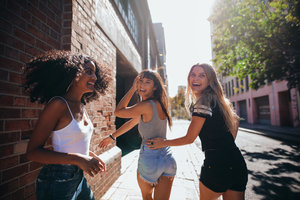 Events & Attractions
Evenings in downtown Old Town are alive with theater performances at the area's Bas Bleu, OpenStage, and Lincoln Center. The Museum of Discovery is a great educational spot for the whole family during the day and offers fireside chats and thrilling events "after dark". Find more events and tours hosted at the Bee Family Centennial Farm Museum, where you will learn about one family's efforts to cultivate the infertile prairie region of Northern Colorado.
See it all and more with Quality Inn & Suites as your home away from home and you will be at the area's top pet-friendly, smoke-free hotel near Old Town, Fort Collins.