Spacious Hotel near Lincoln Center, Fort Collins, CO
Lincoln Center is a renowned performing arts complex with a unique blend of indoor and outdoor theater venues, sculpture gardens, and art galleries in Colorado. Just 5-miles apart, our hotel near Lincoln Center in Fort Collins, CO situates you a short 10-minute drive from the venue.
About
The center is one of the state's largest, most esteemed and dynamic performing arts spaces. Visit Lincoln Center to enjoy displays of music, dance, visual arts, children's programs, and professional theater. A cultural hub in Fort Collins, the venue features two theaters, one for large-scale events and the other for more intimate affairs with just 220 seats. You will also have the opportunity to tour the outdoor sculpture garden during your visit, which is a popular destination for corporate events and weddings.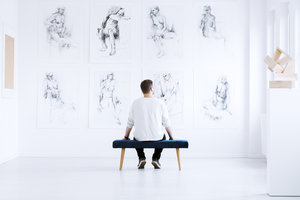 Art Gallery
Choose to stay at our hotel near Lincoln Center, Fort Collins, CO and visit the ever-changing art gallery at the complex. With rotating exhibitions every 5-7 weeks, there is always something new and exciting to see. Admission is always free and apart from exhibitions, you can also expect to find Gallery Talks, Opening Receptions, Visual Arts displays, and more!
Dining
Start your day with free breakfast at our hotel near Lincoln Center, Fort Collins, CO and later, enjoy lunch or dinner at the complex as you explore. Visit Jax Fish House & Oyster Bar for sustainable, fresh seafood dishes that showcase local Colorado ingredients.