Affordable Hotel near Horsetooth Reservoir
Horsetooth Reservoir is an expansive reservoir in Southern Larimer County, Colorado just west of the city of our location in Fort Collins. Horsetooth sits in the foothills on the western side of the Dakota Hogback. The reservoir runs north-south for approximately 6.5 miles (10 km) and is absolutely stunning to behold. Our hotel near Horsetooth Reservoir is the nearest in the area, sitting less than 6 miles away.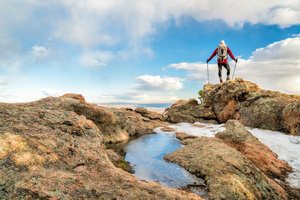 Recreation
Experience the great outdoors from the comfort of our hotel near Horsetooth Reservoir. The reservoir is home to many fulfilling experiences on dry land for outdoor enthusiasts.
Road cycling
Mountain biking
Hiking
The Foothills Trail is particularly popular for its challenging yet visually rewarding ascent. Book your stay at our hotel near Horsetooth Reservoir today and plan your exploration!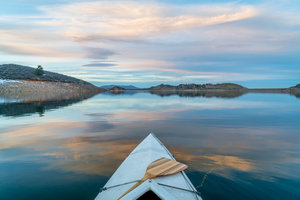 Aquatic Activities
Thanks to the reservoir's massive size, there are a myriad of recreational water activities to try during your visit.
Summer
In the summer months, boating, kayaking, and canoeing are very popular. Swimming is permitted but only in specified, well-maintained areas, as well as in some of the coves.
Spring & Fall
For spring or fall visitors, the reservoir's waters are less welcoming. In these months, the sport of bouldering is a well-established Horsetooth climbing pastime to take part in. However, the hard Dakota sandstone proves to be a difficult challenge to overcome for even the most skilled climbers.
See More of the Landscape
Stay at our hotel near Horsetooth Reservoir, CO to give it a shot.
Regardless of how you choose to spend your time at the reservoir, feel safe knowing that there are park rangers on patrol at all times to keep you safe and sound. Use our photo gallery of the reservoir below to get a taste of the beauty that awaits you.